So, how to plan your Sicily tour with Koptaco?
First, gather your friends or sign up on your own, here. We need 10 people minimum for the tour to happen.
Then, choose your options: select a theme, enter your itinerary preferences, choose if you want a tour leader and go!
We organise everything for you, from picking you up from home, to maritime and land transportation, itinerary and places, activities and experiences
Ride in a Koptaco bus, ferry ride to Sicily with Virtu Ferries
Select the length of your tour: 1 or 2 full days of adventures- be back home by 23:30
Pick any day for your trip subject to availability
Wake up and be picked up, ready to enjoy a great day!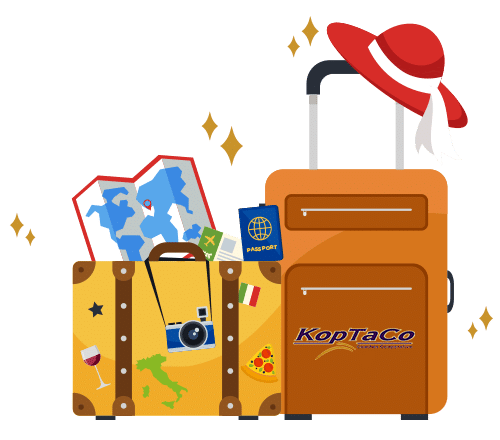 Sea, sun and fun: Koptaco takes you to Sicily
Are you ready to hop on a bus to Italy?
With quality and customer service at our core, Koptaco has been a leading player in the Maltese transportation industry for over  22 years. This year, we are undergoing multiple changes, striving to provide evermore services and options for you to chose from. Namely, we have introduced free Wi-fi in our buses, launched a brand-new, easier to navigate website, added tours around the Maltese Islands and are in the process of setting up a tracking system on all of our buses to provide increased security and prevent delays.
Being the leading transportation company in Malta, we are dedicated to offer value-added services with customer's satisfaction always in mind. Every step of the way, we value your feedback to make sure we go beyond your expectations. One of our core values being customer service and care, we especially value proximity. Hence, we have heard your requests and have created an all-inclusive, all taken care of day trip to Sicily, in partnership with Virtu Ferries!
Why Virtu Ferries?
Virtu Ferries is the reference to go from Malta to Sicily by boat. With 31 years of operation  in the industry, Virtu Ferries carries 350,000 passengers and 30,000 vehicles annually. This makes it one of the largest premier sea travel providers in Malta. Together, we can now provide a door-to-door service from Malta to Italy and back.
Malta is such an intense place with so many things to do but who wouldn't enjoy a bit of novelty with a trip abroad? We have made this possible and worry-free in just a day: we pick you up from your home, coordinate your ferry ticket, take you around Sicily as per your chosen day theme and bring you back all the way home in just one day or two.
Are you ready for an international adventure? Hop on the Virtu Ferries catamaran with us and let us take care of every details of your day in Italy!
Endless options to make your day perfect
You can choose among our pre built tours, select your preferred itinerary of request a fully tailored tour. Our itinerary options include:
Sicilia Shopping Outlet

Catania

Agriturismo

Etnaland

Centro Sicilia

Siracusa

Modica

Ragusa

Taormina
Parcallario (Adventure Park)

Wine Tasting Experience

Traditional Cooking Experience

Gole d'Alcantara

Cefalu

Marzamemi

Team Building Activities

Quad Bike Experience
Why Sicily?
Italy is truly a dream and there is no exaggeration on how poets, writers, and artists describe it. And Sicily is no exception! It's  a huge island and the biggest in the Mediterranean with so much to do there and discover.
Travel inspiration: fascinating facts about Sicily
Sicily's Capital is Palermo which was named the European Capital of Street Food- the tastiest and most varied food!
The locals speak many languages besides Italian and Sicilian. This includes French, German, Arabic, and Romanian. This is because the island has three different seas: Tyrrhenian Sea, Mediterranean Sea, and the Ionian Sea which make the island a point of interest for many civilisations in both Europe and other neighboring regions
One the World's Best Mathematicians, Archimedes was born and raised in Sicily
Rumors say Sicilians eat ice cream for breakfast! Granita is a creamy sorbet-style eaten as a morning delight. It comes with other flavours like chocolate, lemon, strawberry, pistachio and almond- perfect for that warm summer weather!
Mount Etna is not only the tallest volcano in Europe but it's also one of the most active volcanoes in the world!
Our most popular Sicily tours options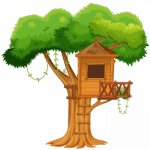 Ready to get your adrenaline rush going? Then your waiting game is over as you dive straight to the outdoors! From ziplines to tree climbing to acrobats and many more, we have got you covered!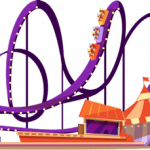 Ready to take on a journey to an island of fun, filled with playful activities in the Themepark and Aquapark? Together we sail among all its wonders and enjoy the journey to the prehistoric times of dinosaurs and humanoids!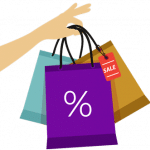 Ever dreamed of a shopping location where you can find all your favorite brands at alluring prices? This place is shop til you drop!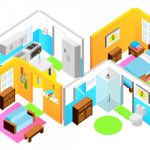 Need to get new stuff for your home? Worry no more! Write down your shopping list and we pick you up from home, drive and take you to IKEA within the day! And we'll even help you load your items in the bus! Think about no waiting for the delivery service and remember we even take you back home!
Read more about our Sicily tours
The Partnership's Vision and Mission
Koptaco is here to provide unique experiences that bring people together beyond expectations.  By combining seamless travel experience, with breathtaking destinations, Koptaco aims to redefine travel wherever and whenever by bridging travelers to Sicily! Book your trip with us and we'll make sure you're going to have the most awesome day!
Start planning today!